The home of Mitch Alfus (of Libra Leather) is an amazing loft that resembles more of a gallery of modern art than a home. Superbly long rustic dining table with an equally long bench on one side and metallic aircraft cases used as seats on the other side. Another cool element are the large collage type rugs.
An old printing press in down-town Barcelona was converted into a chic, urban industrial styled loft by Minim Architects. Exposed bricks and rafters, pipes anc conduits with plenty of concrete, this loft is an industrial style explosion. So much light streams into this space, so many amazing detailed design features mixing in original elements from the building with modern design.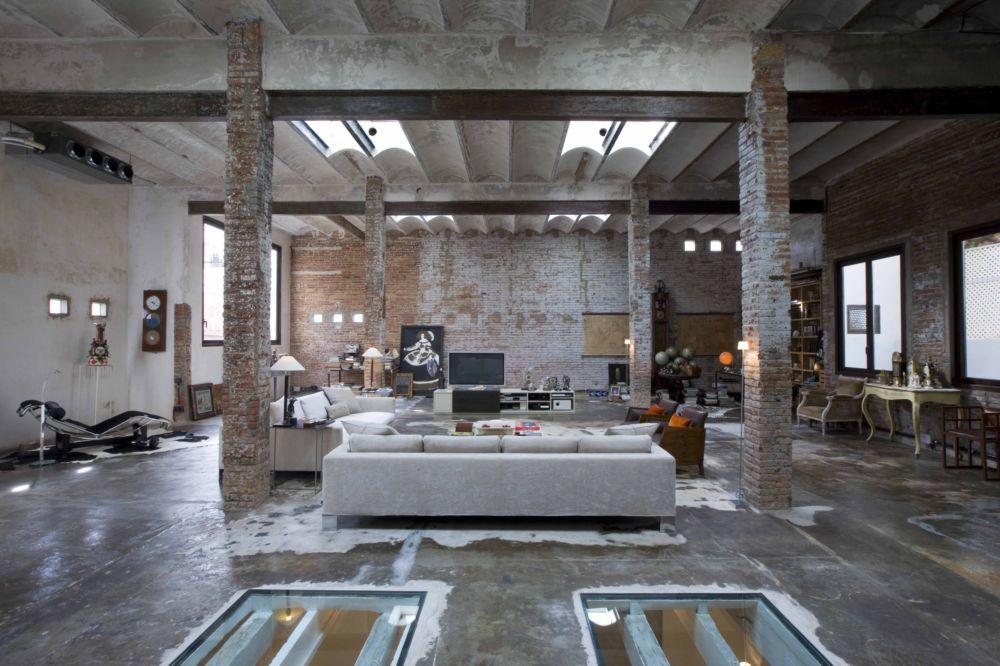 Gorgeous fresh multi colored interior design by Doug and Gene Meyer featured in New York Magazine November 28, 2011. So many colors and patterns, my eyes don't know where to look first!