Hardwood floors in a blonde wood. Shades of blue layered across the walls and floors, from dark navy blue to lighter shades all in various textures creating a rich palette you want to run your fingers across. Dashes of yellow ocher on the doors and ornamentation with a healthy dose of white in the ceiling, door frames and furniture to help balance out the blue. Home decorator Per Wennberg was inspired by the latest designs and furniture fairs in London and Milan. Interior design with a high fashion styling!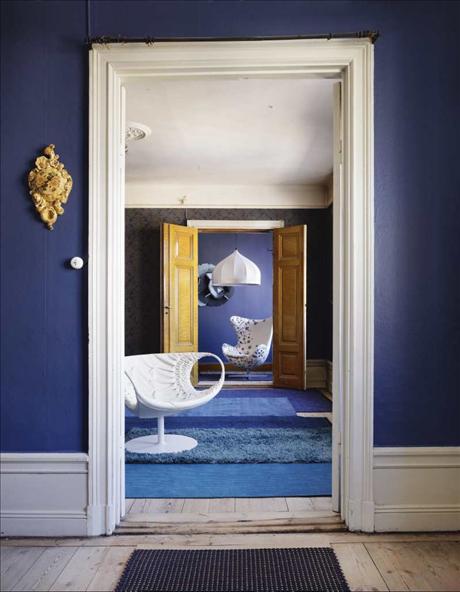 New furniture contrasted against brightly colored vintage rugs. Dark blue, pink, purple and blonde wood, a unique and stunning color palette.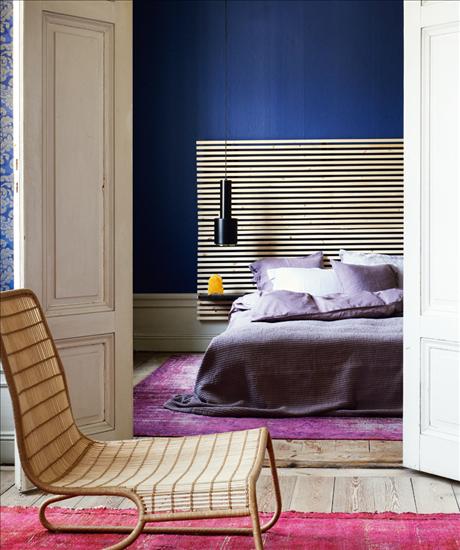 Apothecary style cabinets are definitely in trend. Personify them and add a touch of nature with organic type motifs such as butterlies.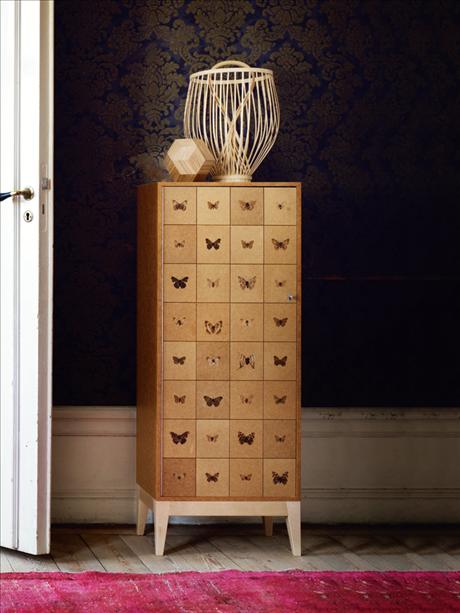 Blue walls that teeter on violet: Hue NCS S 6020-R 80B.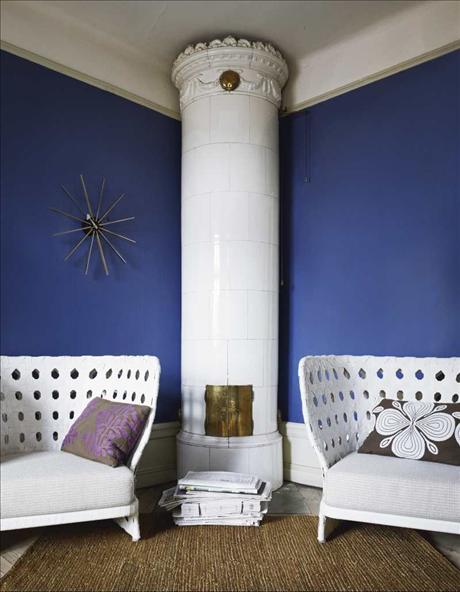 via Skonahem