Living Room Decorating Ideas – A Well Placed Teal Chair
Wonderful Mid Century Modern living room. Love that turquoise sofa and those yellow chairs.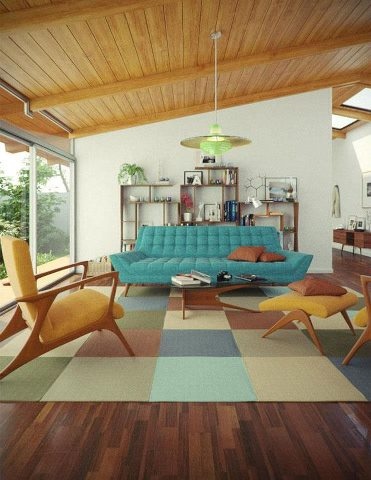 Aqua sofa and lamp.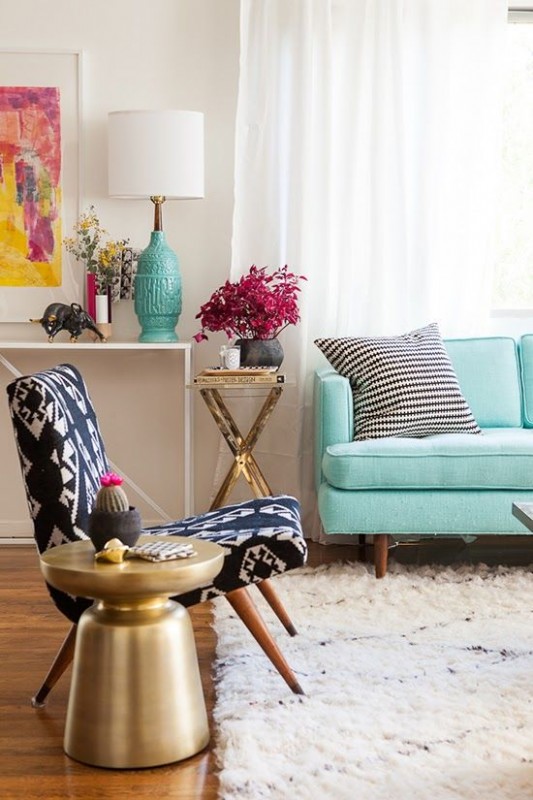 Teal sofa and modern art.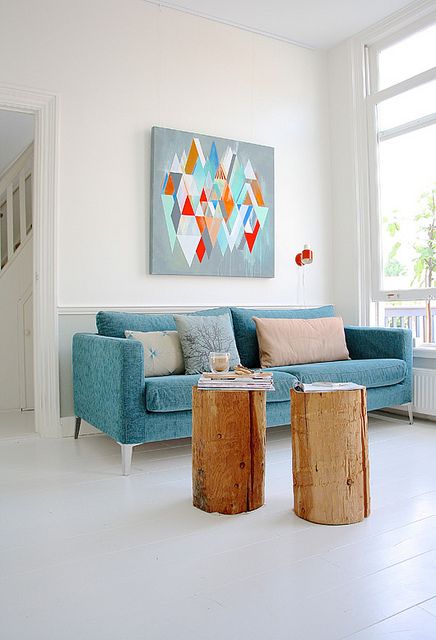 Teal velvet settee in a glamorous vintage styled room filled with antiques!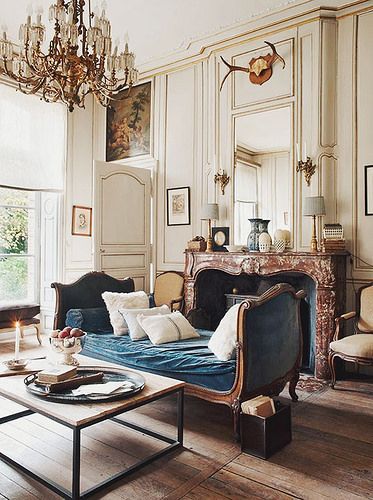 This chair shows the beauty of dark teal in a neutral toned space.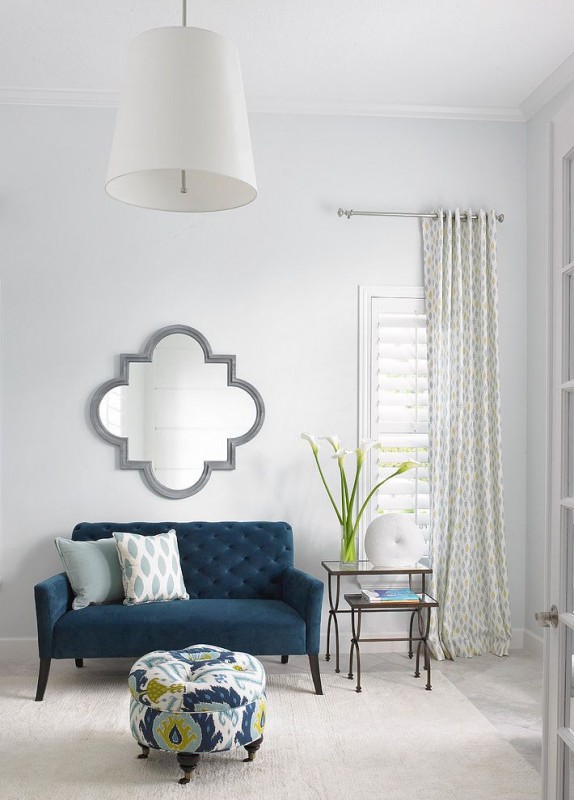 Turquoise tufted sofa, the centerpiece in this stunning eccentric living room.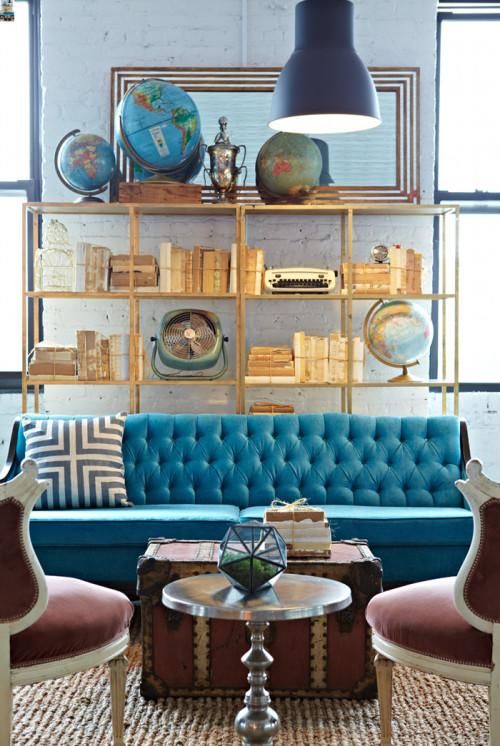 Teal Armchair above a black and white chevron rug, very now!