Turquoise is a very popular color, especially among teenage girls. Turquoise is a mixture between green and indigo that creates a healing, fresh and youthful vibe to any room, it is the color of creative expression, it promotes emotional stability and balance.
When decorating your teens room consider a burst  of wonderful turquoise with these fun and vibrant bedding ideas!
Modern Teens Turquoise and White, Peace Bedding.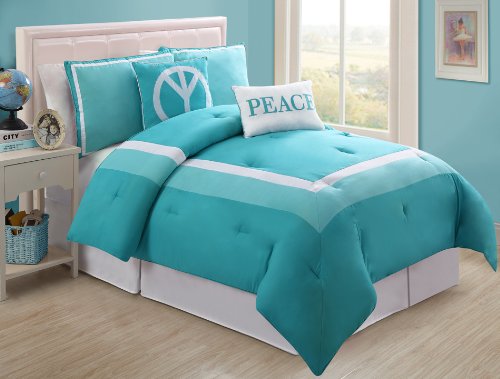 White, Teal & Black Teen Girls Queen Bedding: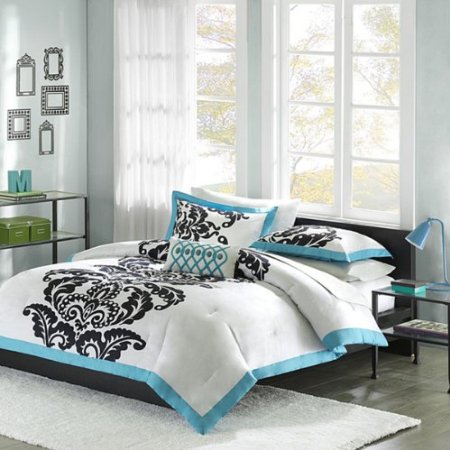 Turquoise Funky Zebra Teen Bedding: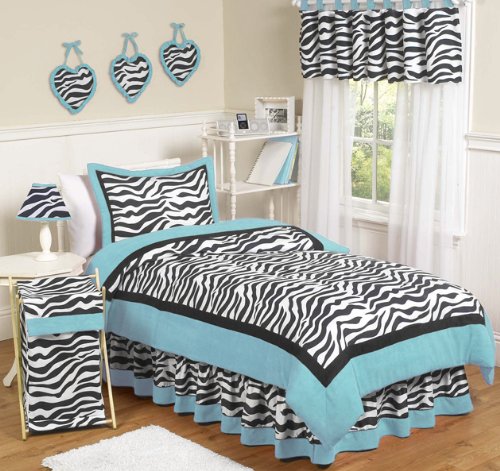 Alyssa Printed Multi-Piece Duvet Set: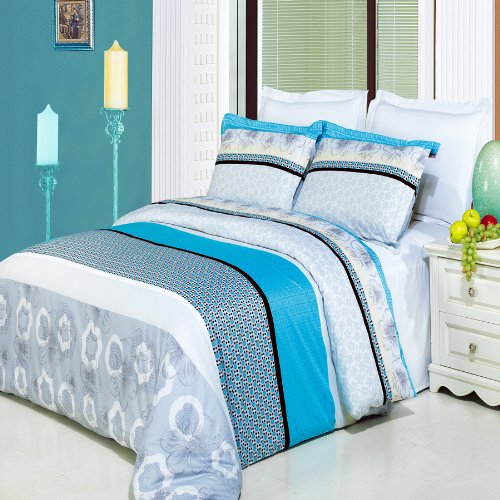 Turquoise and Gray Zig Zag Bedding: