A stunning cottage guesthouse in Central Victoria Australia known as the "Red Brick Barn".
In the dining room of this fab little cottage there is an early-Australian table surrounded with rare 1920s French metal Tolix chairs, with access through French doors to the courtyard.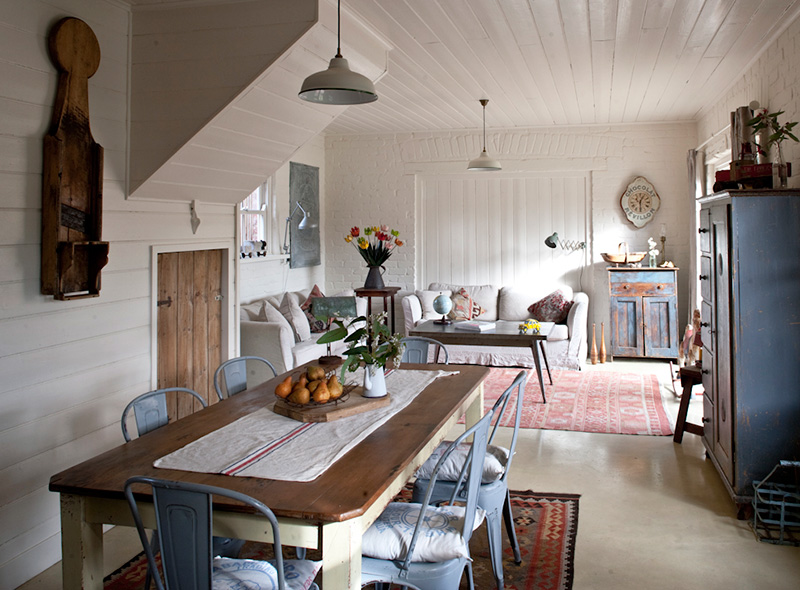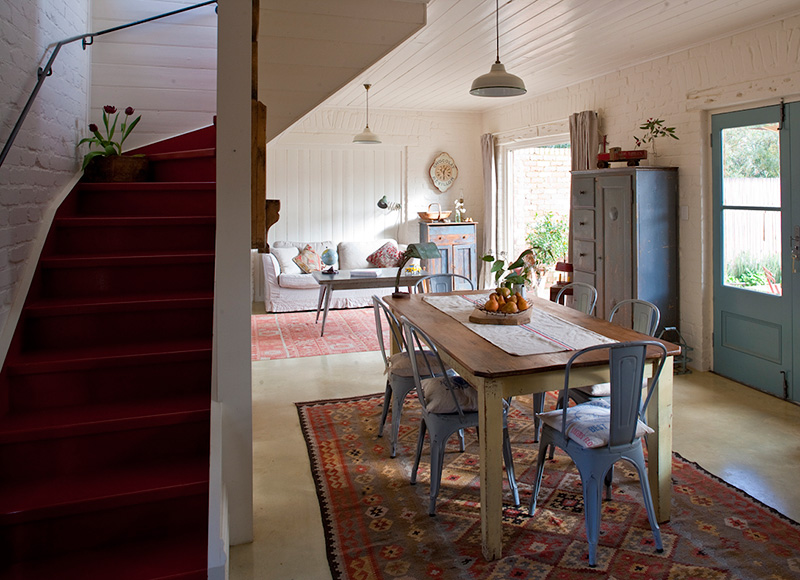 Early painted furniture and rare eclectic finds surround the comfy linen couches.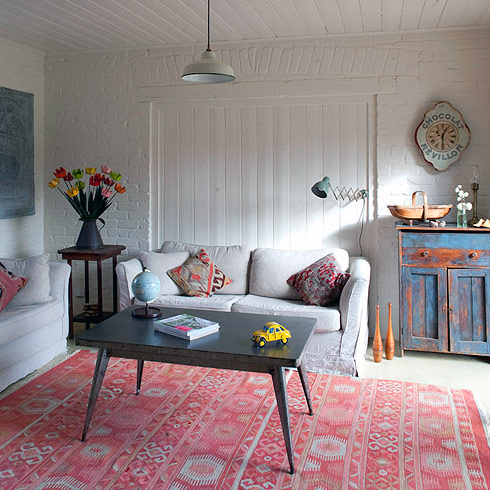 A fully equipped country kitchen with a barn style sink white washed walls and wooden counter-tops.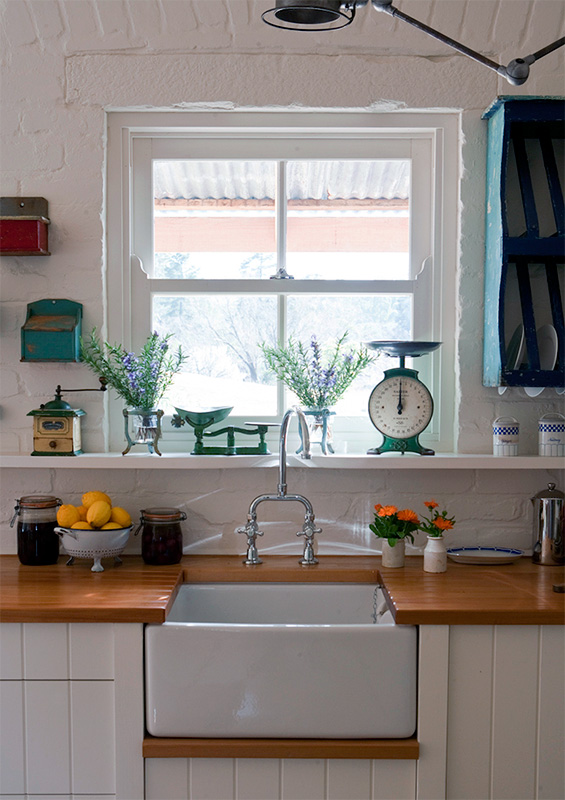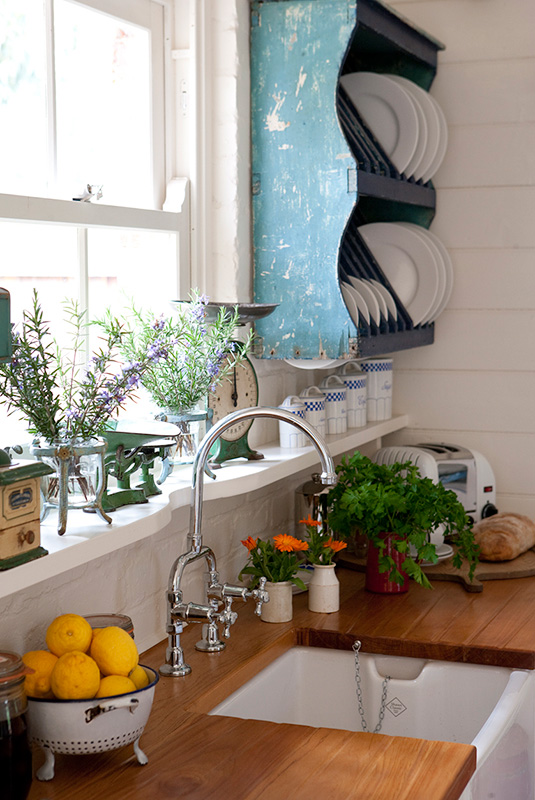 In the vintage, shabby chic esq bedroom an antique cast-iron queen size bed with handmade pure Portuguese linen, feather pillows and quilts, original French art pieces and Turkish kilims adorn the room.