The stylish homes of creative Australians featured in Belle Magazine, photographed by Felix Forest.
The home of Alex Zabotto-Bentley. His sydney home is a perfect display of his love of art, all against a backdrop of crimson red walls and other unique furnishings and pieces.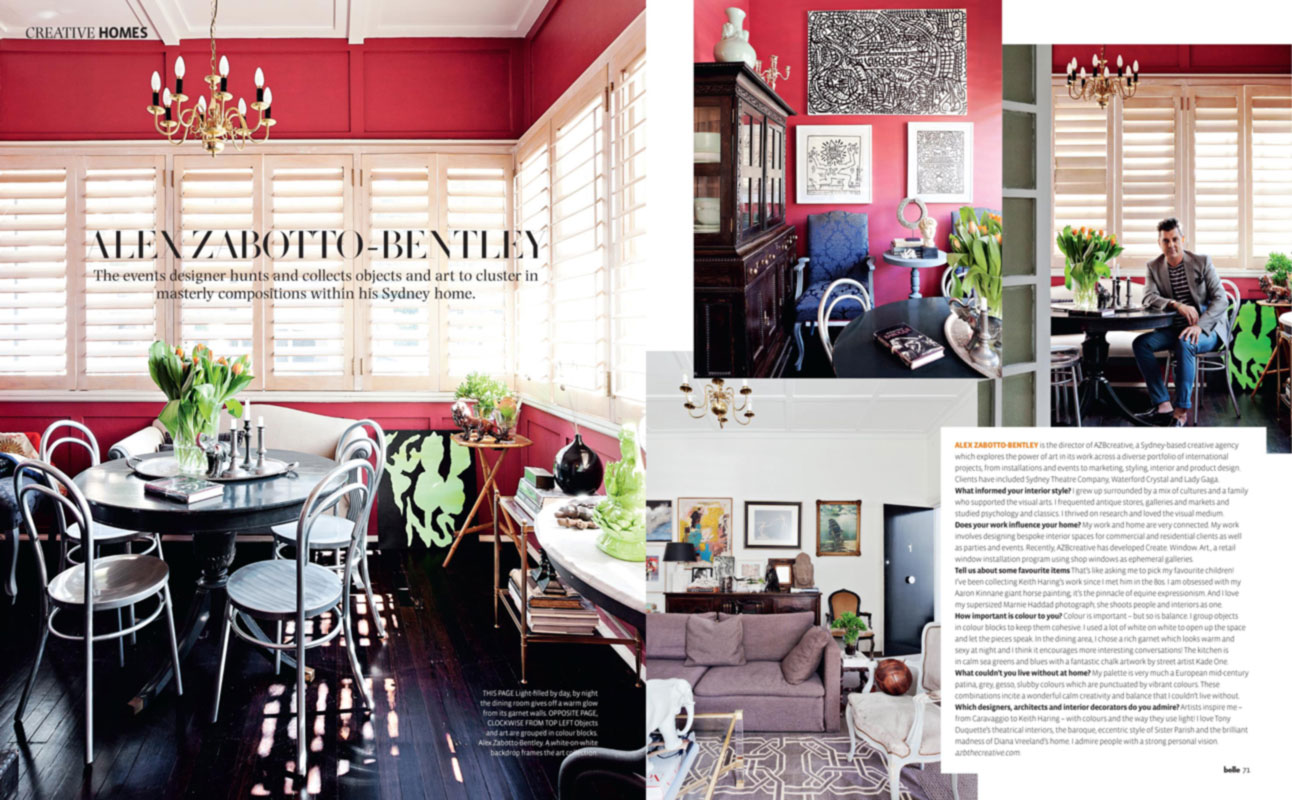 The home of Fiona Sinclair, a modern, serene black and white space.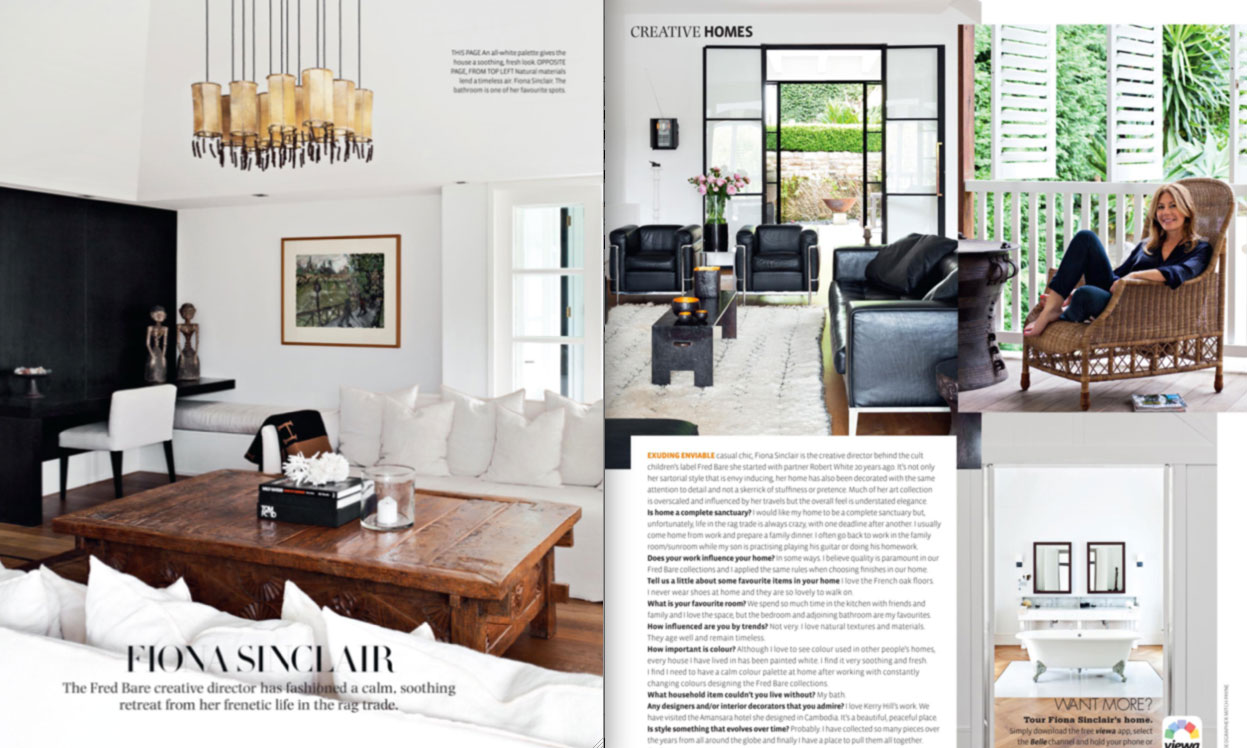 The creative hub of Stefano Canturi, sophisticated, modern style reflective of the many things which excites the designer  jeweler.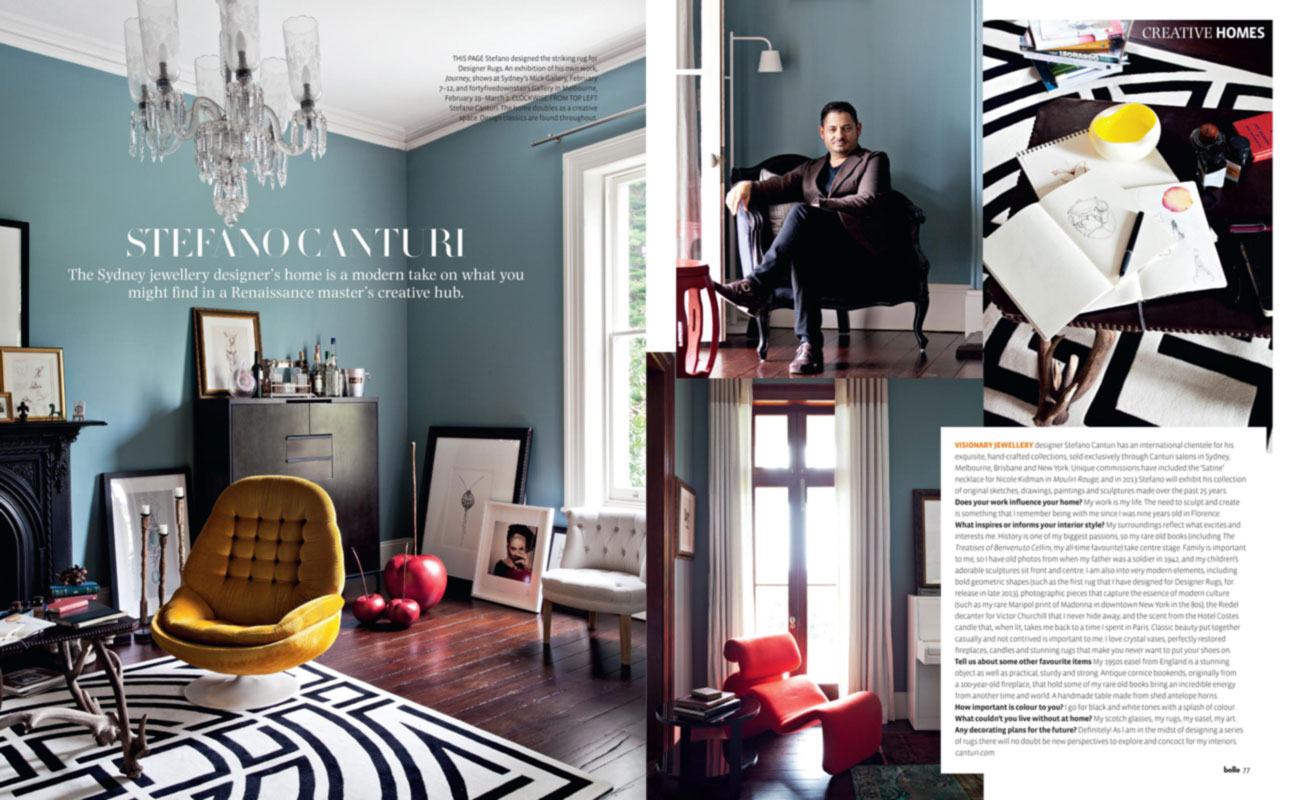 The classic Melbourne home of Sophie Holt: black, white and Belgian grey on natural wood.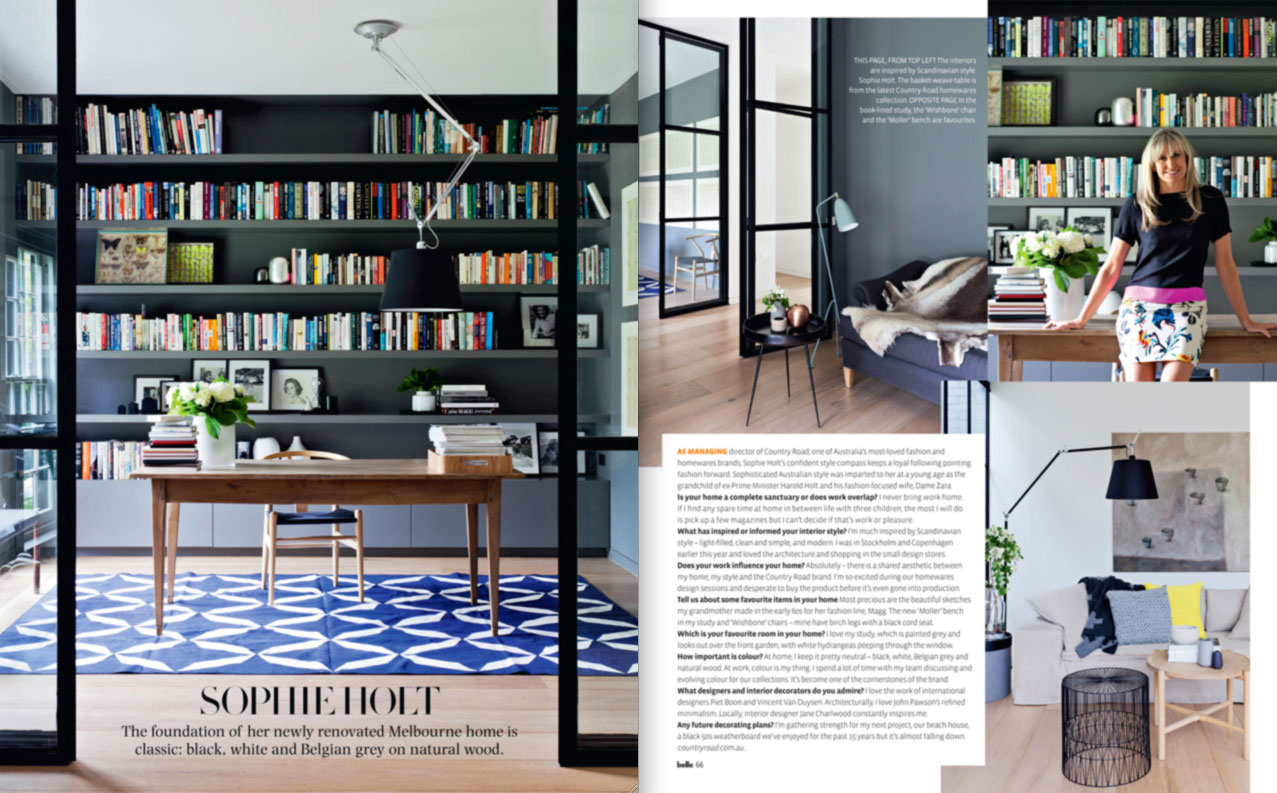 Tags: magazine scans