Inspirational black and white living rooms for the girl who loves glamour! Note: a prerequisite to this glam style is chandeliers and highly ornate, damask like patterns.
Straight modern lines, black lacquered walls with interesting circle and damask motif on the wall that holds a flat screen tv as it's centerpiece.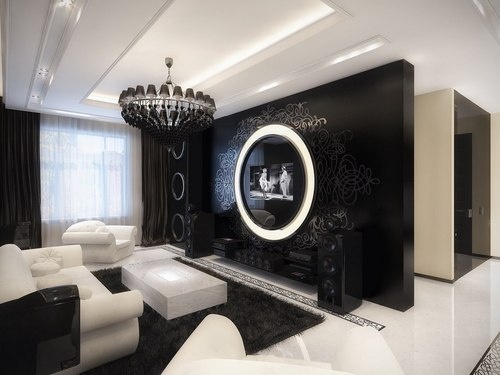 Tufted white leather couches, crystal chandelier and huge highly ornate silver framed mirror.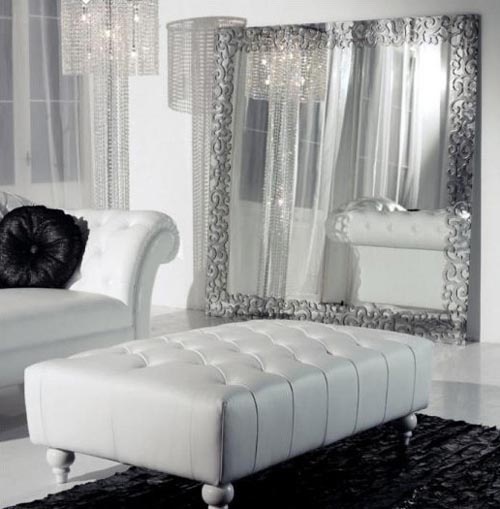 Matte black walls provide the background to elegant and feminine white furniture.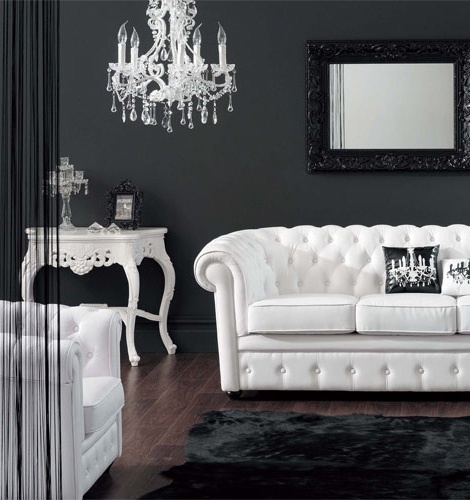 Beautiful vintage black settee, a collection of frames decorate the wall, a small skin rug and a ton of glamour.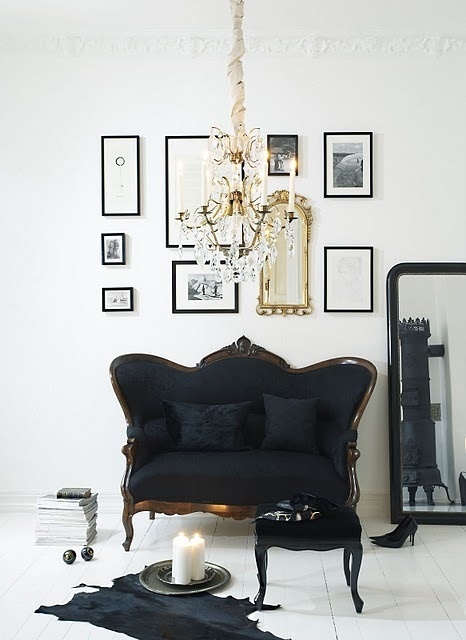 Stunning eclectic black and white living room with modern bold circular patterns contrasting nicely against the elaborate chandelier.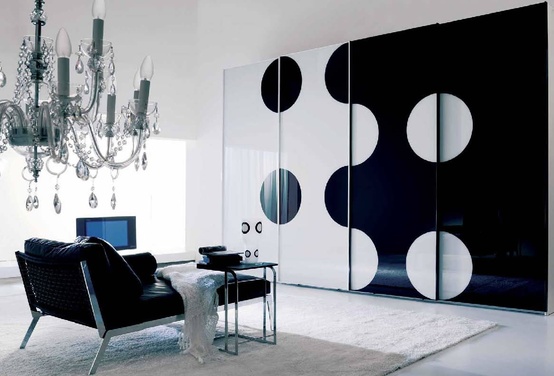 More black than white, damask black and white curtains, black feature wall with fireplace, highly ornate mirror, so many details all in the one space.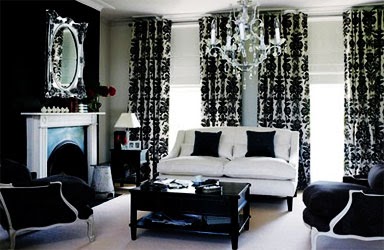 Throw in a dark velvety plum along with your black and white motif for a dash of color.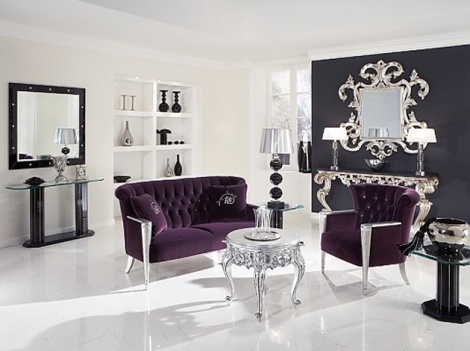 Tags: black and white, eclectic, Glamour