Unique blue bathroom with curved walls and organic shapes, makes me feel like this bathroom was carved out of stone in a cave near the sea. Painted a refreshing blue with a seashell mural, seashells, sponges and other sea paraphernalia abound.
Who says you have to use tiles?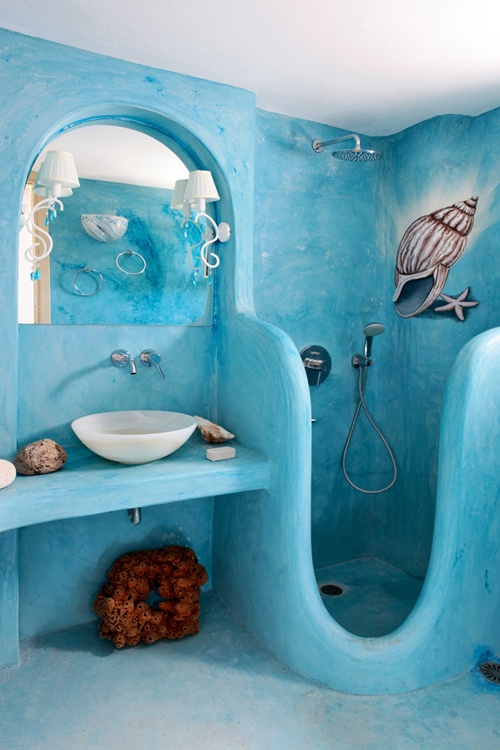 Funky wallpaper in blue and white with goldfish swimming about, giving a quirky element to an otherwise formal bathroom.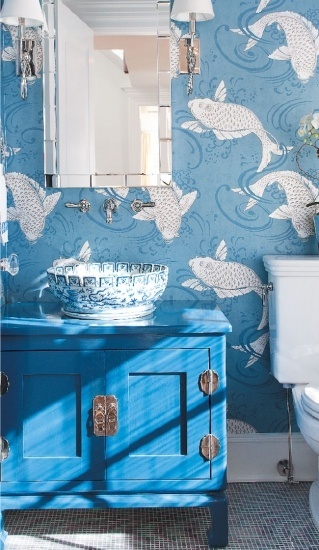 Turn a normal bathroom into something exciting with a mural extending out of the bathtub with big and swirly octopus tentacles!